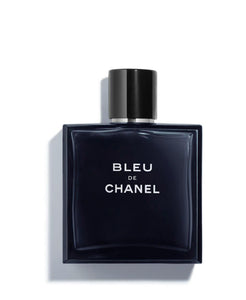 Fragrance Family: Earthy and Woody

Scent Type: Warm Woods

Key Notes: Citrus Accord, Labdanum, Sandalwood Cedar

Fragrance Description:
A woody, aromatic fragrance for the man who defies convention; a provocative blend of citrus and woods that liberates the senses. Fresh, clean, and profoundly sensual.

COMPOSITION
BLEU DE CHANEL unites the invigorating zest of Grapefruit and the power of an aromatic accord with the woody whisper of Dry Cedar. New Caledonian Sandalwood lends it a warm and sensual trail. A meeting of strength and elegance.

HOW TO APPLY
The lighter, relaxed Eau de Toilette comes in a spray for generous application.
Eau de Toilette 5oz, 150ml