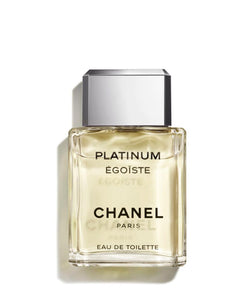 Qui a de la platine" (literally, he "who has platinum") is a French expression used to describe a brilliant and eloquent man. As such, PLATINUM ÉGOÏSTE is a fresh, aromatic and distinctly modern scent for the extrovert who isn't afraid of making himself known.
composition
An alliance of balance and power: This fougère-green accord has all the aromatic freshness of Lavender and Rosemary, heightened by a touch of Petitgrain from Paraguay. Its full heart blossoms over a robust accord of Clary Sage and Geranium, leading to a very pure base in which the amber warmth of exotic wood lingers on.
art of perfuming
The Eau de Toilette comes in a spray for easy application.
Eau de Toilette 3.4oz , 100ml